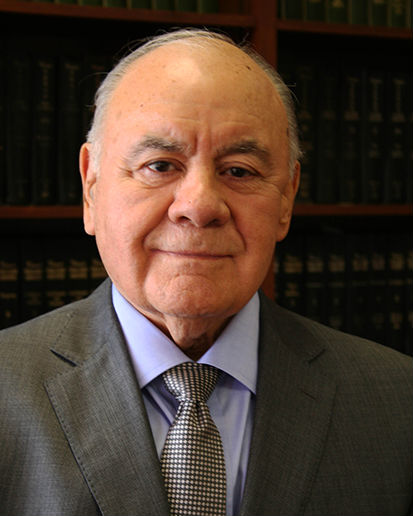 Long working for the betterment of his community, Tony Bonilla worked with organizations such as LULAC, the Corpus Christi Chamber of Commerce, as Chairman of the Board, the Instituto de Cultura Hispanica, The Boys and Girls Club and many others. He was the first Hispanic elected as State Representative from Nueces County.
Tony served with distinction as a member of the Texas Coordinating Board of Higher Education, The Governor's Select Committee on Public Education and as a member of the Texas Constitutional Revision Commission. Long a proponent of public education, Tony played a role in the creation of the LULAC Education Service Centers and served as National Chairman of the Board.
Tony is past National President of LULAC, past State Chair of LULAC and has served LULAC and other Hispanic organizations in leadership roles.
He has appeared in numerous national television programs and has been a frequent lecturer at many colleges and universities throughout the country. He has traveled to South America to address groups in several countries about the evils of drugs and the need for community organizations to help combat this problem. At the invitation of the Secretary of the Army, he traveled to Germany to address the military about civil rights issues. Tony also met with the Presidents of Mexico on several occasions to address immigration and civil rights issues of Mexican nationals in the U.S.
Tony's primary areas of practice are personal injury, family law, wills, DWI defense and criminal law. He's currently a member of the Corpus Christi Bar Association and the Beeville Chamber of Commerce.
All Content © 2014 Bonilla & Chapa, PC