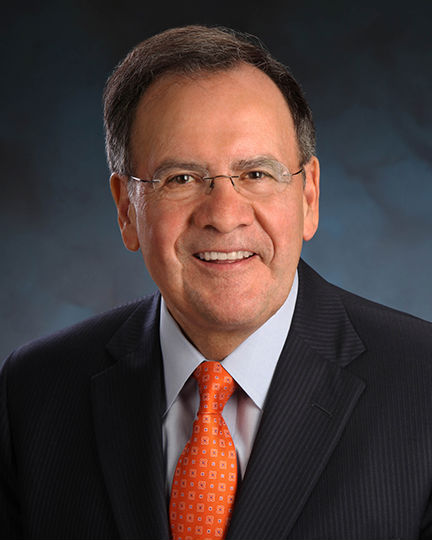 A long-time fighter for change and community improvement, Ruben Bonilla has spent his career helping others. From seeking equality for others to representing the injured, Ruben has helped make life better for many in South Texas and across the U.S. Born in Calvert but moved to Corpus Christi as a youth, Ruben is a graduate of The University of Texas (B.A.) and The University of Texas School of Law (J.D.) Admitted to the State Bar in 1971, he immediately worked to impact the community in his activities with such groups as LULAC, the American G.I. Forum and the Texas Mexican-American Democrats.
Knowing the importance of education, Ruben has worked in many ways improve opportunities through his involvement in organizations like the Boys & Girls Club and at his alma mater W. B. Ray High School. A full listing of his community efforts can be found here.
In more recent years, Ruben has worked tirelessly for the community. Appointed by the city to the Port Commission of the Port Authority of Corpus Christi in 1998 and voted in as Chairman in 2002, he sought to increase commerce in the city and county through facilities governed by the Port Authority throughout his tenure which ended in 2010. The accomplishments by the Port Authority during these years are listed here.
Ruben's primary areas of practice include auto accidents, personal injury, family law and wrongful death. He is a current member of the Corpus Christi Bar Association, the Texas Trial Lawyers Association, the American Bar Association, the Association of Trial Lawyers of America and is a Fellow of the Texas Bar Foundation (Texas Bar Association.)
Ruben Bonilla is married to Dr. Rosalinda Sosa Bonilla and they have four children. He is a partner in the Bonilla Plaza Business Center and owner of Bonilla Holdings.
All Content © 2014 Bonilla & Chapa, PC